Men Mechanical Watch Gift CIGA Design Z Series Automatic(Titanium)-For Men Gift Skeleton Watch Mature Choice
Designed to highlight real men's love of complexity with outstanding design and superb performance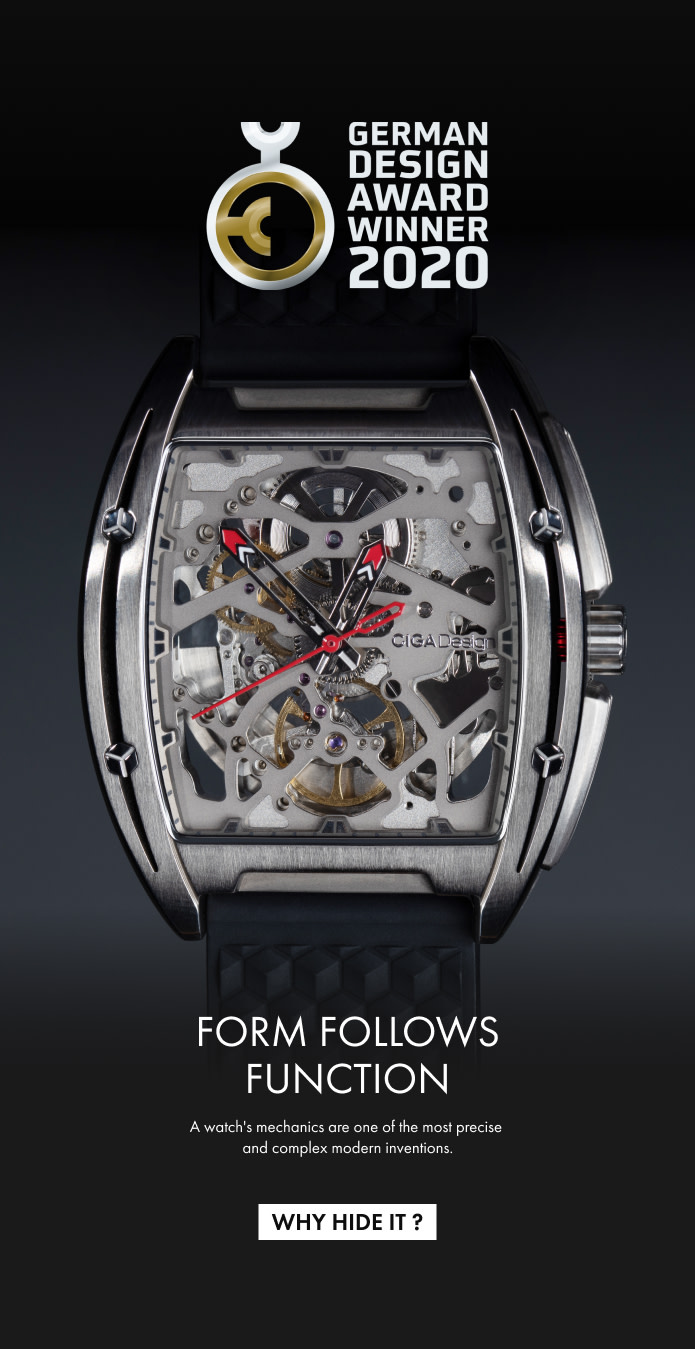 Man has always been fascinated by how things work, especially regarding the beauty of complex engines and complicated mechanisms.
Rather than conceal the inner workings behind a characterless exterior, we believe it's time to bring things out into the open.
To see the precise and beautiful mechanics of a watch at work.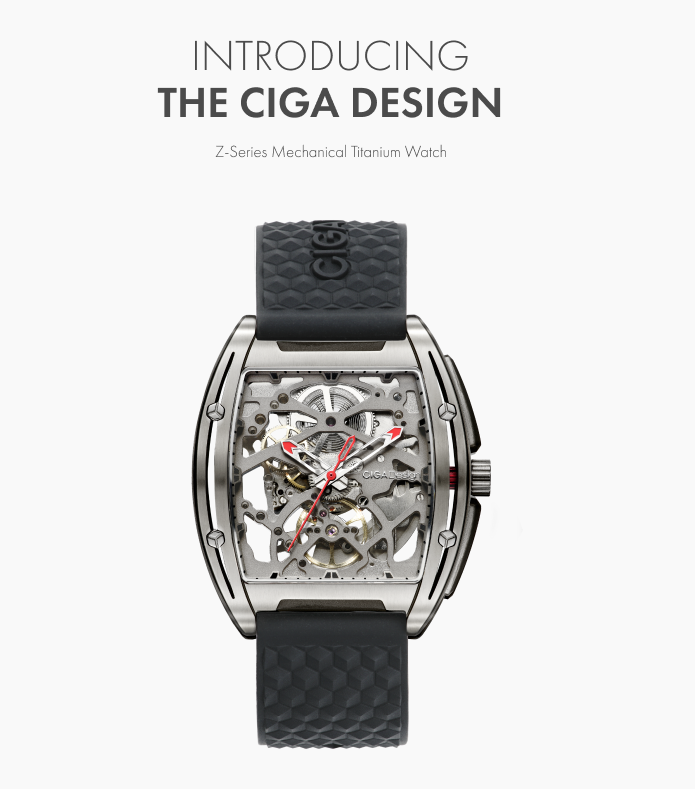 This is the watch with nothing to hide.
A sophisticated transparent fully automatic timepiece made from Titanium and Sapphire Crystal that affords its wearer and those around him a chance to marvel at its inner workings and inherent strength.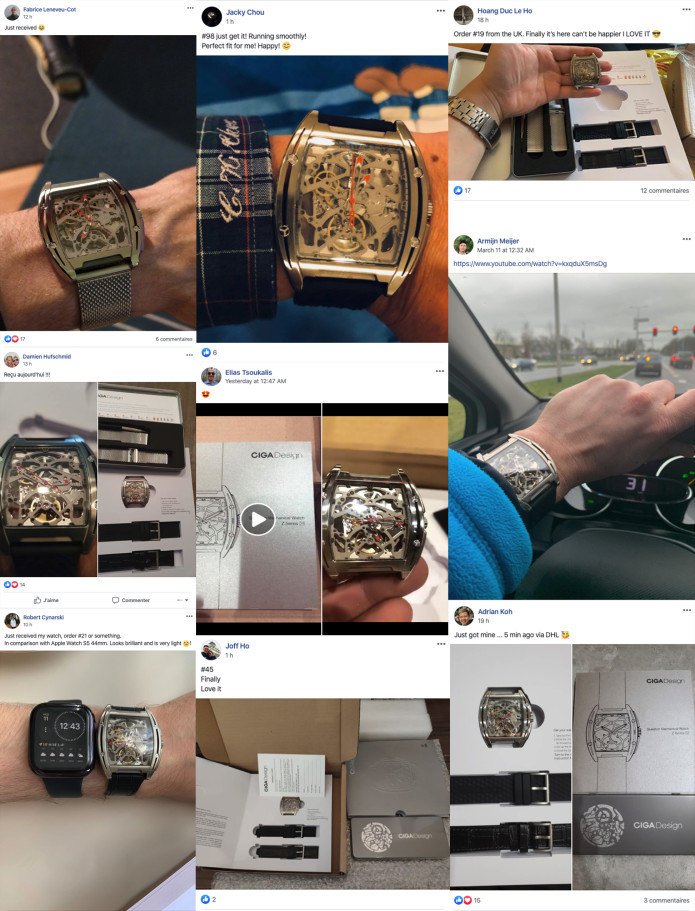 Containing the precise mechanics is a shell of Grade 2 Titanium, one of the strongest and most distinctive metals.
It has unparalleled corrosion resistance and is 40% stronger and 30% lighter than stainless steel—the current standard for watchmakers.
The Seagull AAA automatic self-winding mechanics keeps your watch charged without the need of batteries. The natural movement of your wrist literally energizes your watch and makes its wheels and gears move. As you move, a spring winds, storing energy for up to 40 hours. No manual winding required!

Smooth, curvaceous and incredibly strong, just like you need your watch to be. The glass face is fashioned from 1.2mm hyperboloid artificial sapphire for ultimate scratch resistance.
Only diamond is stronger.
Splashes and rain won't stop the time. CIGA is water-resistant to 3 ATM waterproofing standards.

Curious about how the intricacy of watch works inside out? Our fully hollow design allows you to see through every part of the mechanics. Giving you the ownership to admire the craftsmanship of the watch at a deeper level. Through our watches, we want you to see, feel and own the watch at work on your wrist.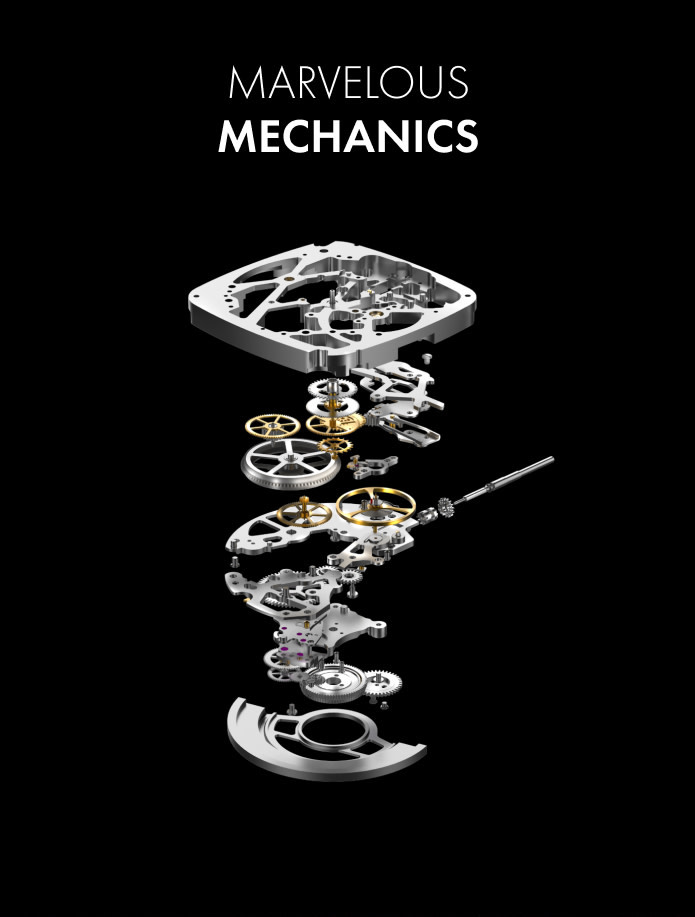 Customized SEAGULL AAA-Class movement ST2553JK
• Energy storage of 40 hours
• Movement frequency of 21,600 times/hour
• Movement error range: -15 to +30 seconds/ 24 hours
SEAGULL is one of the largest manufactures for movements. The brand is known for its advanced technology and precision. CIGA Design is proud to own a customized version for the watches.
Wear it all the time.
Titanium is skin-friendly and hypoallergenic and is widely used in medical, jewelry and other manufacturing industries.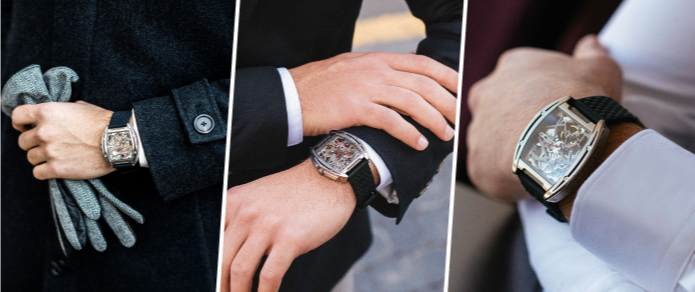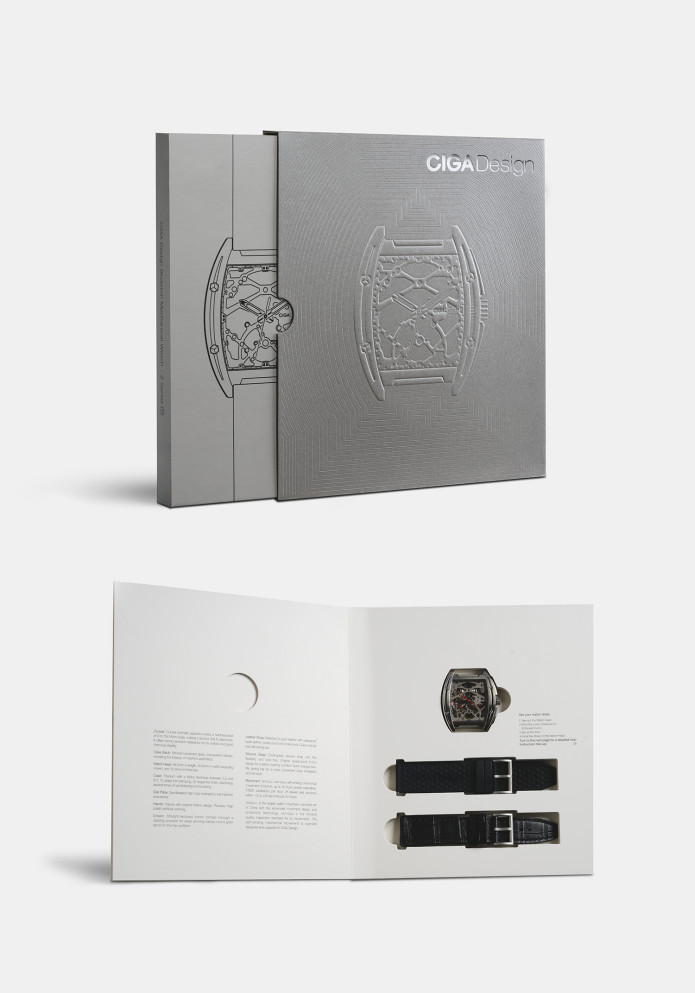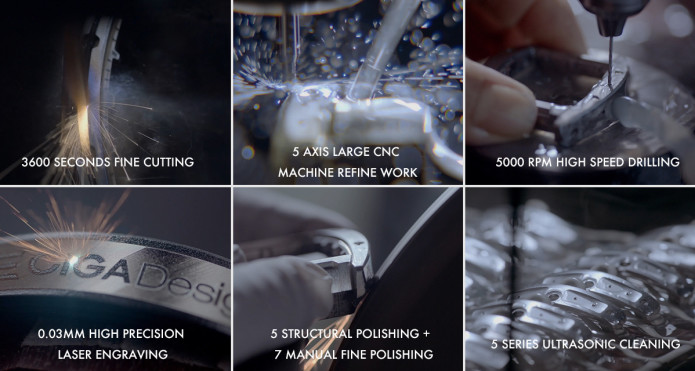 CIGA Design is committed to creating simple and innovative designs that define watches as a designer item, that show sophistication with a different perspective. We desire to express the personality of the new generation, especially young adults.
Just like our transparent watch's mechanics, we want you to see who we are and how we work. In short, we are a team of designers who, over the past six years, have scooped numerous awards, including:
2 x IF awards
3 x German design awards
8 x Red Dot awards
Red Dot Best Of The Best Awards
IF Gold Award
Top 10 Design Studios
We hope you agree that this watch comes from a team with an impressive pedigree as we design to be different. To help people express who they are. And we hope you see our Z-series timepiece as a worthy addition to our portfolio of top quality products.
In 2014 we were named as one of the Top 10 Design Studios by the Red Dot Award: Design Concept announced in Singapore. We appreciate the recognition we received from these achievements, and those awards encourage us to continue creating more outstanding products in the future.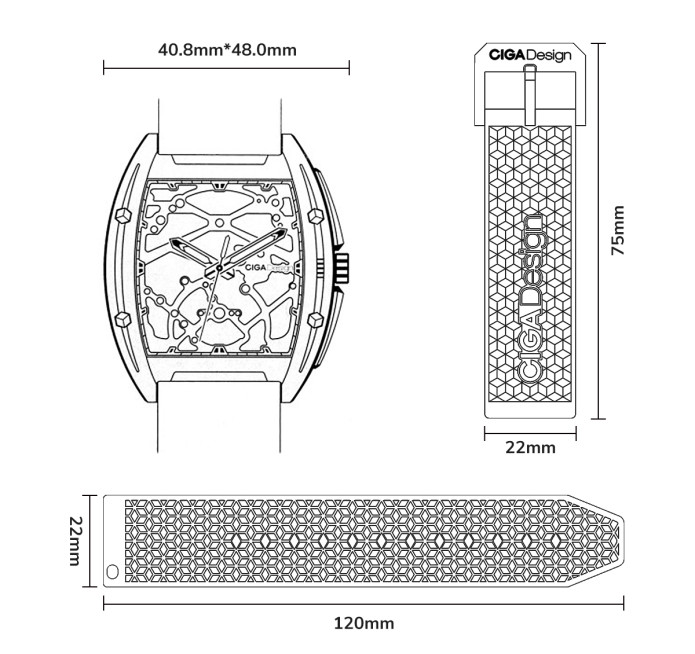 We have made many upgrades to Z-Series Titanium version. Asides from the material, we have upgraded the appearance and texture, straps, and packaging.
Overall, this version is lighter, slimmer and more comfortable to wear.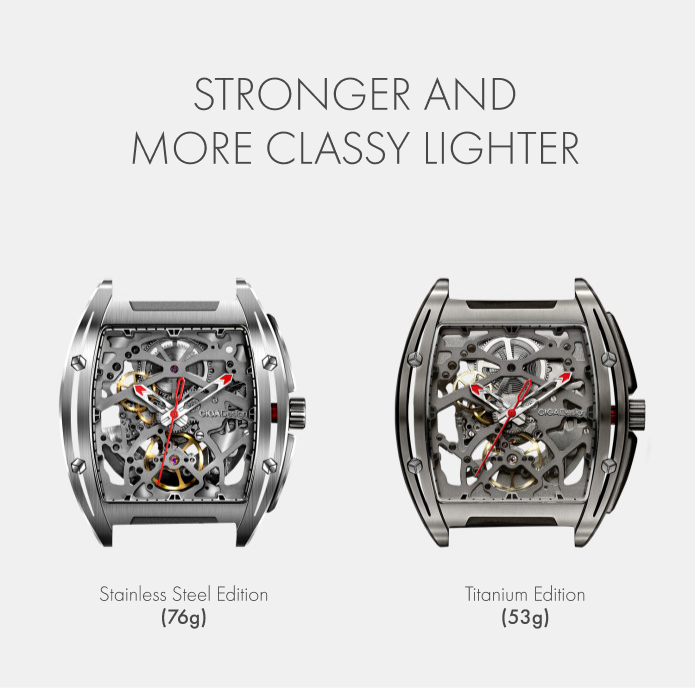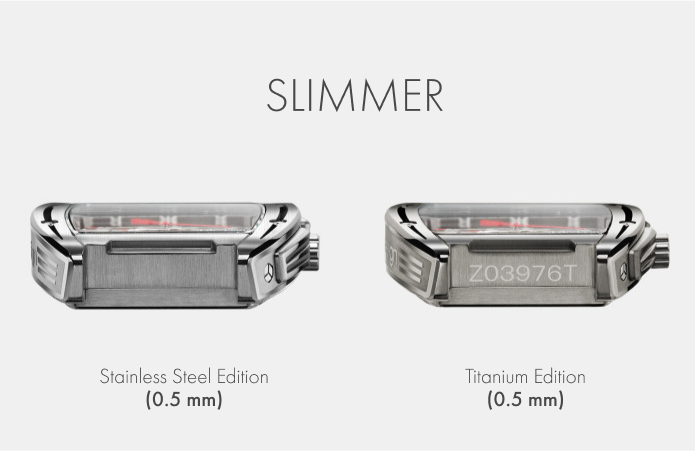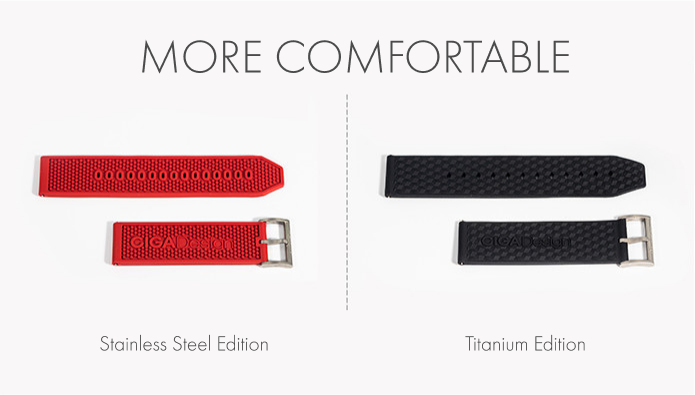 ​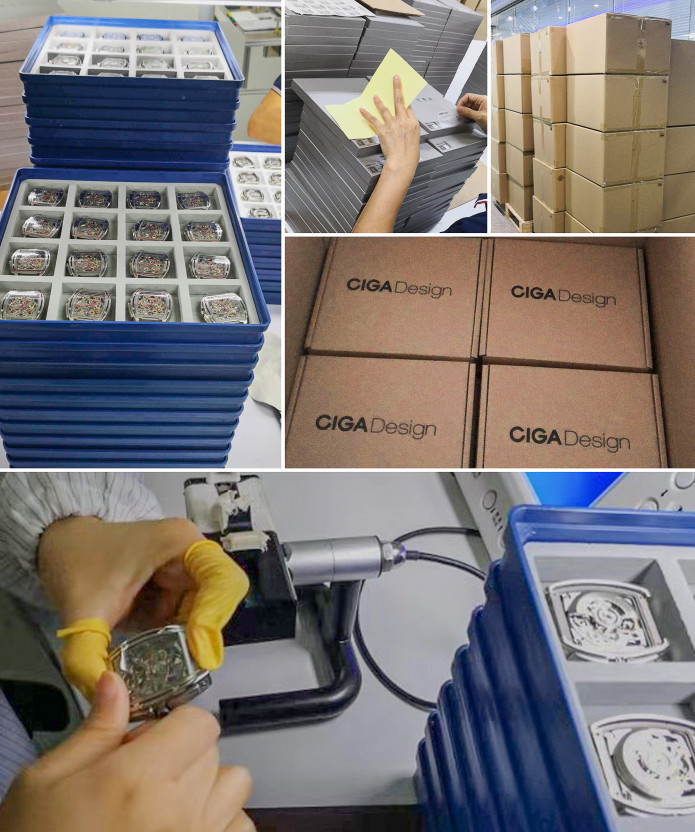 100% Secure payment with SSL Encryption.
If you're not 100% satisfied, let us know and we'll make it right.
Orders ship within 5 to 10 business days.
Tip: Buying 2 products or more at the same time will save you quite a lot on shipping fees.